Overview - Table of Contents
The Who's Who In Bitcoin
The Bitcoin industry has grown tremendously since Bitcoin was released to the public in January 2009. Over $1B of investment into Bitcoin and blockchain companies has taken place resulting in thousands of companies and hundreds of thousands of individuals involved from around the world.
---
A Week With Dr. Adam Back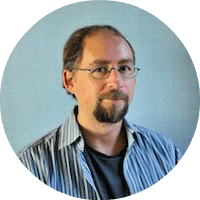 Dr. Adam Back is the premier expert in the world on blockchain technology and is currently pioneering the sidechains project for the core Bitcoin protocol.
He has worked on e-cash protocols since 1995 as an applied cryptographer and is cited in both the TOR whitepaper and Bitcoin whitepaper by Satoshi Nakamoto and is the inventor of the Hashcash proof-of-work which is used for the decentralized mining used for Bitcoin security.
He was an architect and cryptographer at Zero-Knowledge Systems working on its Freedom network, a precursor to Tor. Most recently, Adam co-founded Picorp which was acquired by EMC.
He holds a Ph.D. in distributed systems and computer science from the University of Exeter.
---
Companies
Bitcoin Core
Bitcoin Core--formerly Bitcoin-Qt--is a Bitcoin codebase based on the original code and framework published by Satoshi Nakamoto. Bitcoin Core is currently run by more than 70% of Bitcoin nodes and all miners, making it the most widely used Bitcoin client. Note that Bitcoin Core is not a company.
Blockstream
Blockstream is one of the most-well funded Bitcoin companies, with $76 million in venture capital thanks to its latest $55 million funding round. Its core purpose is to improve Bitcoin's utility with sidechains.
Armory
Armory builds enterprise grade Bitcoin security software solutions and provides Bitcoin security consulting services to institutions for deploying a Bitcoin security plan.
Coinbase
Coinbase aims to be the easiest way to get started with Bitcoin. Users can easily buy & sell bitcoins, or accept bitcoin as a merchant.
Ledger
Ledger is a Bitcoin security company known for its Bitcoin hardware wallets.
OpenBazaar
OpenBazaar is a Bitcoin-only, decentralized online marketplace. It is currently developed by OB1.
More Bitcoin Companies
---
Individuals
You don't need to work for a company to contribute in the Bitcoin space. Meet more of the names and faces who are involved with Bitcoin.
---
Companies
---
Individuals
---
Is your favorite company not included? Are you a player on the Bitcoin field and want to be included? Please submit a pull request!